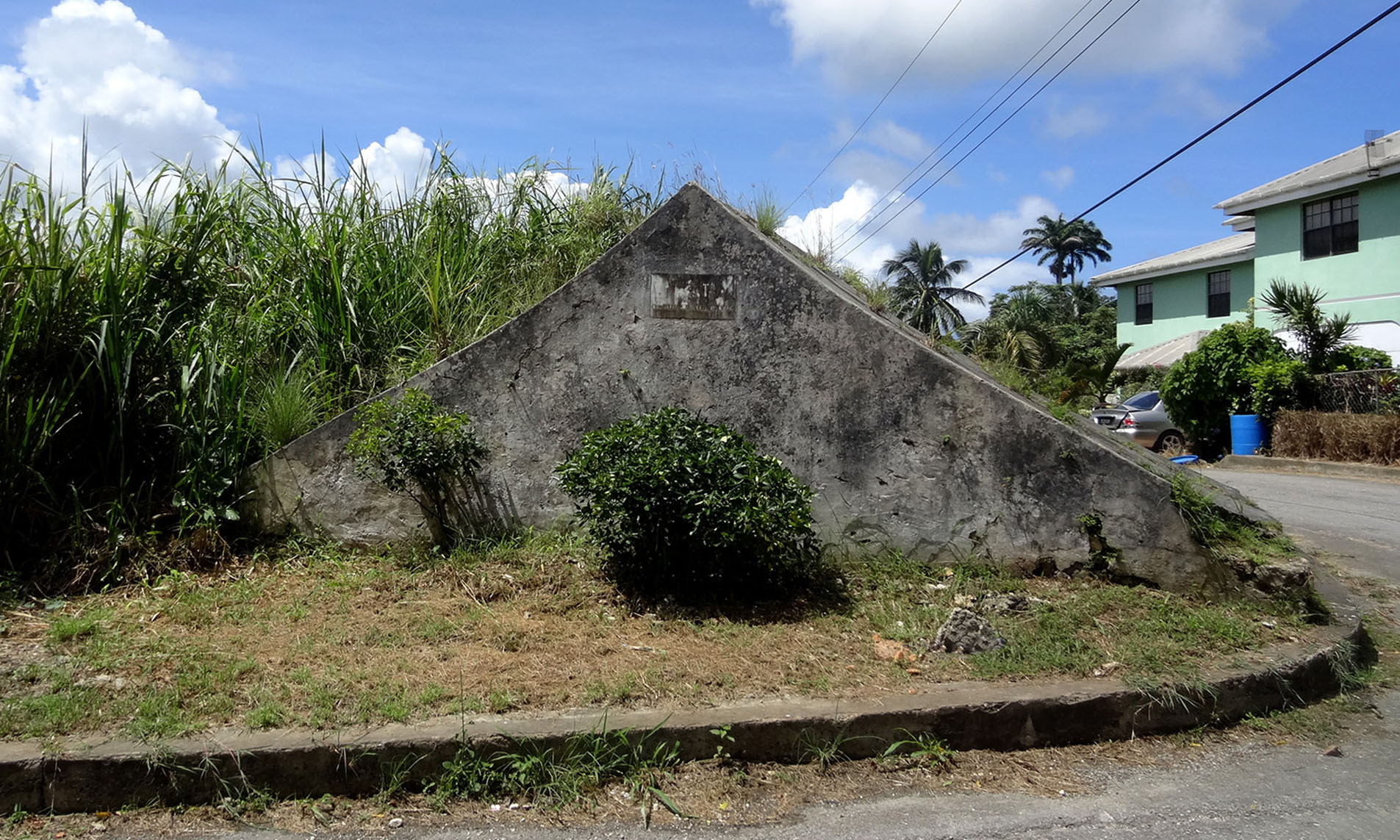 Welchman Hall Plantation
At the edge of Welchman Hall Gully, bordering a sugar cane field, the Williams Vault remains a testament to the Williams family and their plantation. Today, the vault is in a small residential area, and can be accessed via Vault Road.
The Welchman Hall Plantation, in St. Thomas Parish, was owned by General William Asygell Williams by 1638. The Williams family had a long history with the location, until 1825 when Thomas Williams sold the 177-acre property with mansion house, mill, boiling house, and 67 slaves to William Grant Ellis for £19,500. The vault was established on the property by 1660, and records suggest that at least eight members of the family, before the 1930s, when most of the Williams descendants emigrated to the US.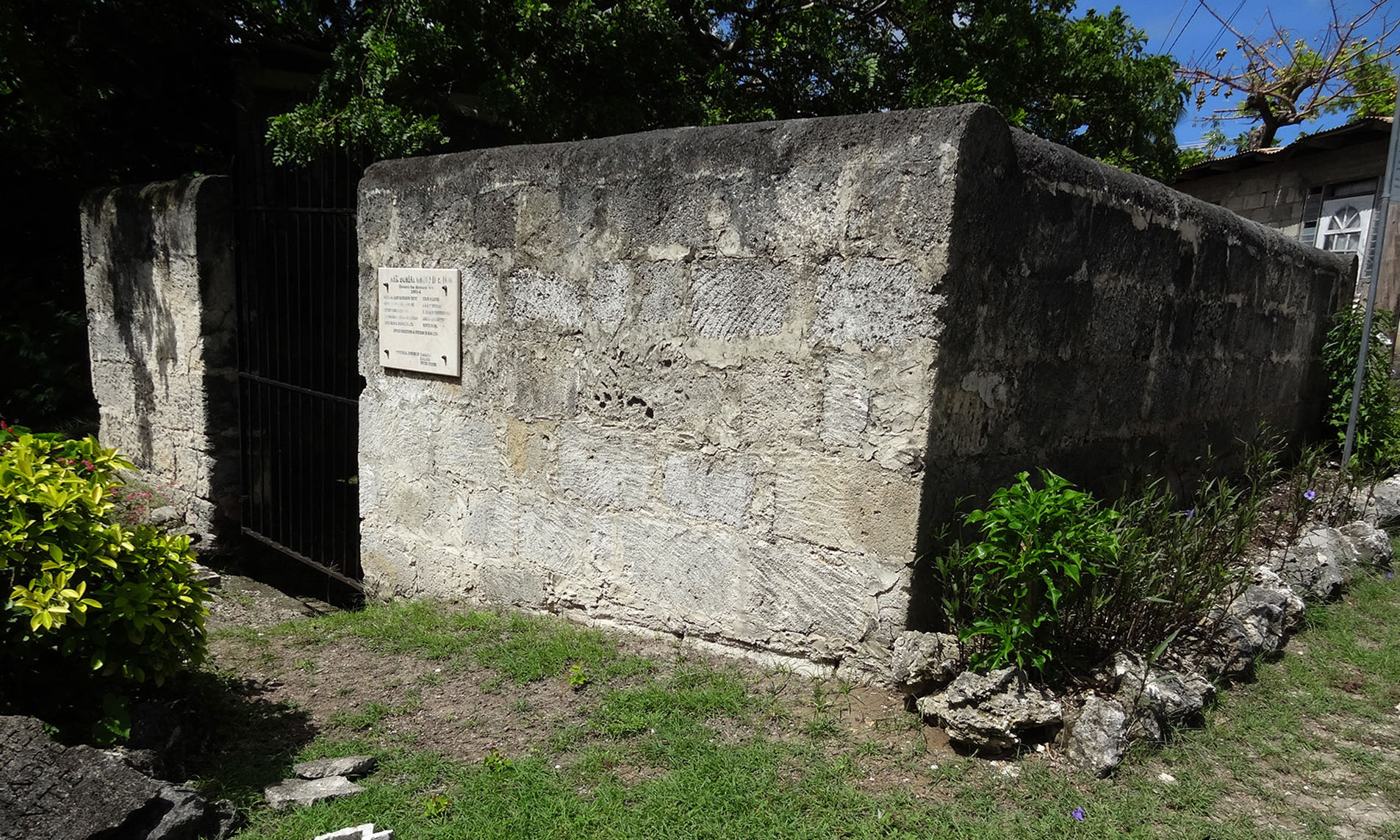 Quaker Burial Ground
The St. Philip's Quaker Burial Ground includes a high walled enclosure, with stairs leading down to six family vaults, labelled P, RW, G, and P. A flat area to the southwest of the enclosure is believed to be the burial ground used for non-plantation owners. Today, the Quaker Burial Ground can be accessed via a residential laneway off of Highway 4b, north of St. Philip's Parish Church. It was restored between 2003 and 2006, with the support of donors in Barbados, England and the United States.
Three of the marked vaults have been associated with the Weekes, Gittens and Pilgrim families, with burials taking place here in the 17th and 18th centuries. It has been suggested that Richard Taylor, stepson of Richard Settle, constructed a vault in the coral stone cliff, along with John Gittens, Ralph and Gay Weekes, Robert Pilgrim, and the Jones, Toppin, Griffith and Weatherhead families, establishing this as a Quaker burial ground, c. 1670.